STUCK!
NOW WHAT?

BY JEFF WEIGH
How to reignite your career when it feels flat.
Do you ever look around and wonder if there is something else you should be doing?
Is the daily grind getting you down?
Does change feel overwhelming and frightening?
Well-Being Through Well-Doing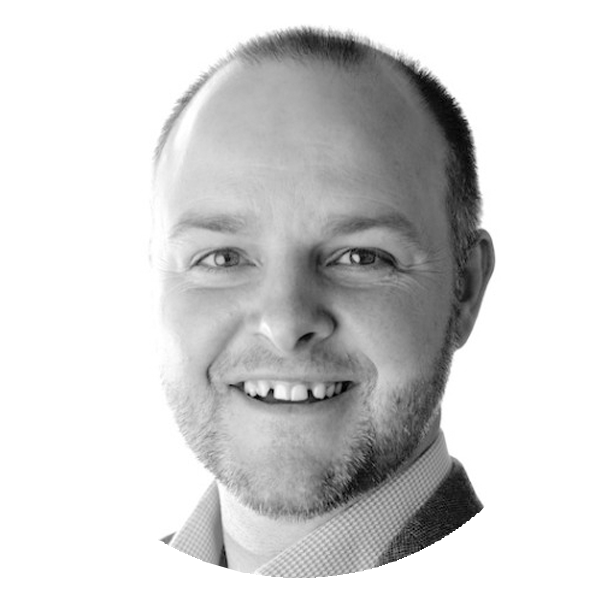 Best Selling Author
Jeff Weigh
Jeff is a coach that specialises in making people happier at work. He works both with organisations who want to increase staff performance and individuals who need help working out what the best job for them would be and how to go about making it happen.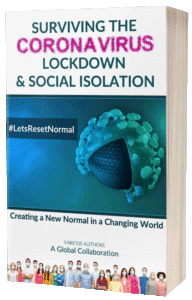 Surviving the Corona Virus Lockdown & Social Isolation
Surviving the Coronavirus Lockdown and Social Isolation is a free ebook guide to the strange times that we are living in. Featuring authors from around the world, the guide focuses on the positive steps we can all make to thrive in the current climate.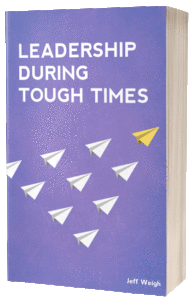 Leadership During Tough Times
Leadership is only really tested during the tough times. When everything is going well and success is aplenty, leadership can feel effortless and easy.
Tough times call for flexibility in thinking and adaptability in approach. What has worked in the past has now been challenged and doesn't guarantee the same results.
"I've been really impressed with your methods, and it's obvious that each and every member of the leadership team has a clear vision, are more self-aware, and now work as a far more cohesive team.
I also know that they all value having you at the end of the phone to call upon if they need guidance on how to tackle a particular challenge.
I speak on behalf of all the directors by saying that we see you as a valuable extension of our team. Developing our staff and promoting from within is part of the DNA of this business, and we feel secure in the fact that you are ensuring that we will succeed in this aim."
–
PETER MARSHALL (GROUP MARKETING DIRECTOR – ADD PEOPLE)
"Jeff has the unique ability to empower those who are seeking change in their life. He listens, cares and knows his stuff, and because of this he's able to lift the fog of life and help us see more clearly what we want and what we're capable of."
–
JO REDMOND (CHESHIRE COUNCIL)
"Working with Jeff really helped me to create a process and network around me which I still use today to allow me to be more process rather than outcome-driven. I really enjoy the peace of mind this brings me in my sport, my professional and family life. Without working with Jeff I doubt I'd still be involved in disability cricket at the highest level."
–
MATT ASKIN (ENGLAND CRICKET)
"Jeff Weigh was the keynote speaker at our end of year award winners virtual event in December and specifically talked to my team about 'values' and 'planning for 2021'.
I approached Jeff at the start of the year about putting in place a #wellbeingplan for our team whilst our stores are closed and our people are at home. Here at BAK & Southern Connections Ltd – O2 Telefónica Franchise we are really conscious that by the end of the current lockdown, stores will have been closed for 6 out 12 months and we want to do all we can for our people.
Jeff is putting together weekly hints & tips for our team and opening up his line of communication. The feedback so far has been amazing with lots of engagement from our teams! He is helping our people utilise this lockdown productivity so when we do get back to store, we are raring to go!"
– CHRIS TONGUE (HEAD OF SALES AND OPERATIONS AT BAK & SOUTHERN CONNECTIONS LTD – O2 TELEFÓNICA FRANCHISE)
"Jeff delivered a session where he spoke to our directorate about well-being, habits and values. Jeff's delivery style is so thought-provoking, he has this fantastic way of getting you to think about your life and the areas where you could form better habits or your core values which affect the way you see the world. Jeff not only has such a calming way of delivering the information that he makes you feel relaxed and at ease, but he is also so engaging. I had colleagues that planned to have the session on in the background while they carried out other work, but Jeff captured their attention and they were fixed until he finished. Jeff is the type of speaker you could listen to for hours, but then would continue to think about his message for so much longer."
EMMA JOANNE WILLIAMS
DEVELOPMENT AND COMMUNICATIONS MANAGER
DVLA
'I have worked with Jeff for over 10 years in various telecommunication business I have led. Firstly, Jeff is fantastic human being who connects with people on a human level. He very quickly builds trusted relationships that allow for 2 way valued engagement, which has helped me enormously up skill many individuals in my teams over the last decade.
More recently at the end 2020, Jeff was the key note speaker at our end of year awards, where he discussed with my people individual & team values and how important they in the post pandemic economy. This led to Jeff touching base with my team and hosting well-being speaker sessions through the winter 2021 lockdown. Feedback from our 150 strong store team was phenomenal, at an incredibly challenging time for everyone in the UK economy.
I look forward to working with Jeff again in the years to come.'
CHRIS TONGUE | HEAD OF OPERATIONS & SALES
BAK & SOUTHERN CONNECTIONS
"Having Found out about Jeff though a recommendation, We have used Jeff as a speaker at our events. His ability to speak to the whole team and relate the topics around work/life balance and motivation to all the different levels and needs of individuals in the business was impressive. The team came away talking about how relevant and  simple some of the ideas were techniques were to get the most out of each day. We have already seen positive changes within the business. We will 100% be using Jeff again to keep the support going."
RICHARD JACKSON
EXECUTIVE DIRECTOR, DESIGNS FOR LIGHTING
"Jeff completely bowled us over with an amazing keynote speech.  He challenged our thinking, introduced us to new approaches and ideas, and provided us with a very practical 'toolkit' comprised of key takeaways and tangible to-do's that will make a real difference to our staff.  Jeff was also incredibly generous with his time in the build-up to our conference – offering us priceless event-related advice and support, as well as introductions to his vast network!  We look forward to continuing to work closely with Jeff in the future."
TIM WILLIAMS
HEADTEACHER AT FIVE ACRE WOOD SCHOOL